Kegel Balls (ben wa balls)
Kegels are great for more than just sex purposes and there are all kinds from vibrations to ones in a holder, anal and different kinds. It is great for after baby and tightening you back up like 6 weeks later. It also helps your bladder so you do not leak.
Kegel balls helps tighten up your vagina so that it isn't to lose but there is no such thing as a lose vagina because it does tighten itself back up. It just helps quicker. All you do is squeeze and clench your vagina muscles around the balls for a couple times but no longer than 30 minutes.
IF YOU ARE A BEGINNER PLEASE GET THE BEGINNER BALLS WITH THE HOLSTER OR YOU CAN LOSE THEM IN YOUR VAGINA AND HAVE TROUBLE GETTING THEM OUT. IF YOU PANIC THEN IT MAKES IT HARDER TO PUSH OUT. BELIEVE ME IT TOOK ME 5 GOOD MINUTES WHEN I STARTED WITH THEM.
They do give you pleasure and there is also anal ones but be sure the string on them do not break and that it is not the balls that come out of the harness because it can slide out of it and it can end up as an hospital trip for a ball rescue either surgery style or see if they can get it out without it and that would be an embarrassment for that to happen.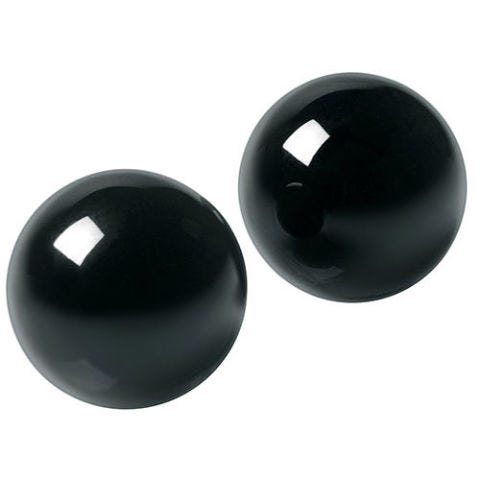 GET YOUR BEN WA BALLS HERE USE 215U REUSABLE CODE FOR 15% OFF